e82 – Starfox (SNES) - Press Continue Podcast EP82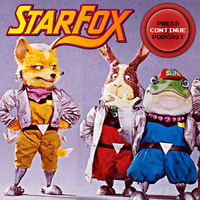 Fly with one of Nintendo's most iconic characters in Starfox for the SNES. The first game powered by the SuperFX chip was impressive in it's day but is the wow factor still there?
TV news brings 2 news shows from HBO, here and Now and Divorce, and Happy! on the SYFY Network.
Find out more at https://press-continue-podcast.pinecast.co